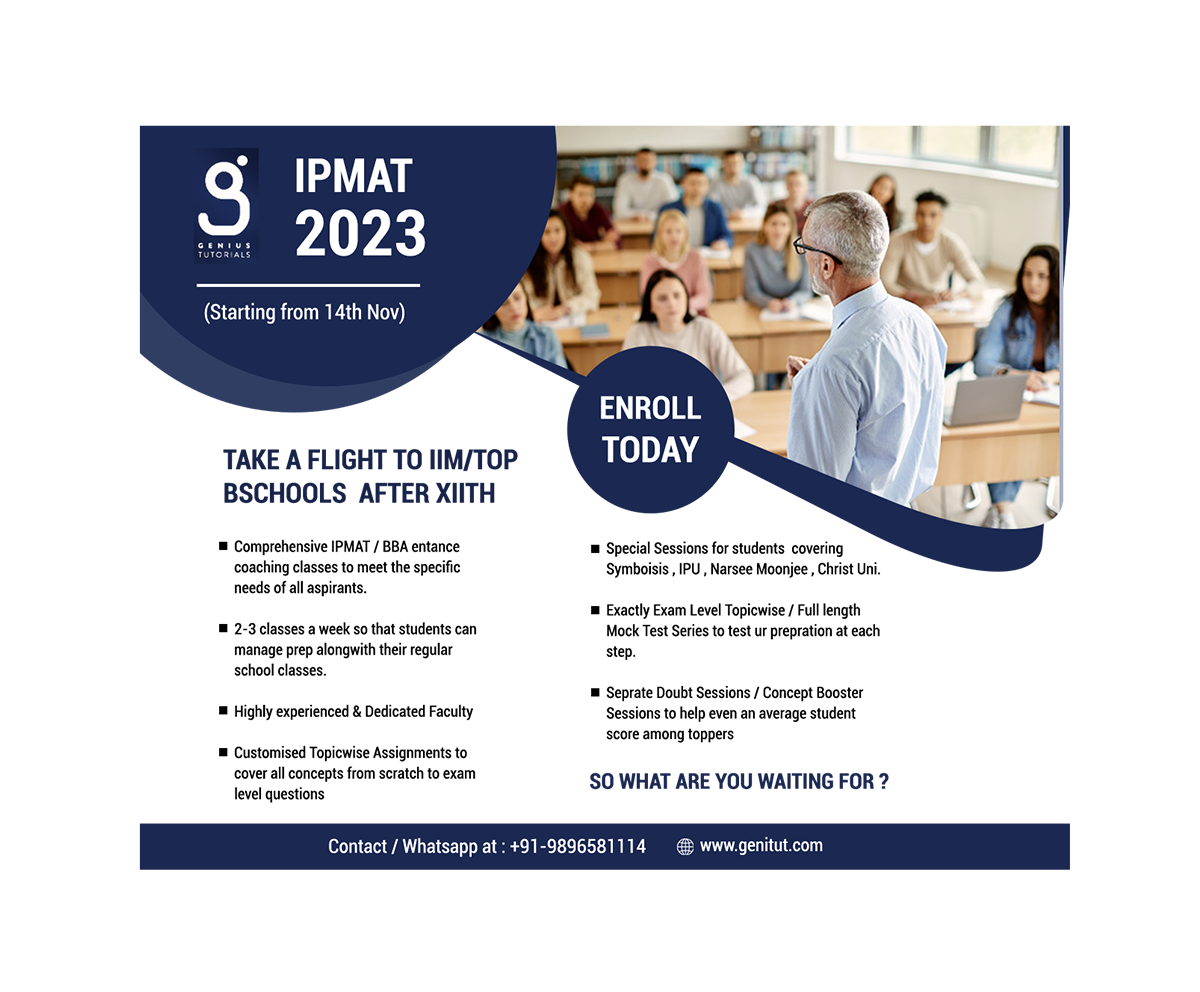 Comprehensive IPMAT / BBA entance coaching classes to meet the specific needs of all aspirants.
2-3 classes a week so that students can manage prep alongwith their regular school classes.
Highly experienced & Dedicated Faculty.
Special Sessions for students covering Symboisis , IPU , Narsee Moonjee , Christ Uni.
Exactly Exam Level Topicwise / Full length Mock Test Series to test ur prepration at each step.
Seprate Doubt Sessions / Concept Booster Sessions to help even an average student score among toppers.